The go camp will offer various go activities, for all levels, from beginner to 5 dan, along a schedule that will be shared between ski (in the morning) and go (in the afternoon and evening). Registration for the go camp does not take in charge the ski part.
Basic format
Tournament games + reviews in groups of similar levels
Lectures
Problem contests
Evenings (simultaneous games, blitz, reading exercices, various challenges, other playful and friendly evenings…)
Full-go format
For the passionate players, we propose a "full-go" format, in which you will benefit, in addition to the programme described above, of complementary courses, analysis of your strong and weak points to help you to progress (among others: reviews of games played at the TIGGRE – Ellie Cup for those having participated). It will cost 100€ more than the basic format (80 € for registration before November the 15th). You will find it as an option in the registration form.
Go teachers
We are happy to introduce the go teachers who will be present at the Go & Ski Winter Camp 2023.
Lucas Neirynck, 6 dan, Open French champion in 2020, several times Belgian champion, teaches go in Paris. He has organised many training camps in France and abroad. He will organise the team of go teachers and will be particularly involved in the "full-go" format.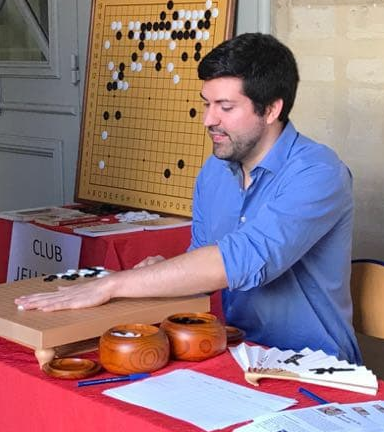 Motoki Noguchi, 7 dan, French open champion in 2021, has been a go teacher in many go camps in France and Germany. He has written several go books considered as bedside reading by many players: "Le langage des pierres", "Tsumego", "Itinéraire d'un maître de go: Cho Chikun"…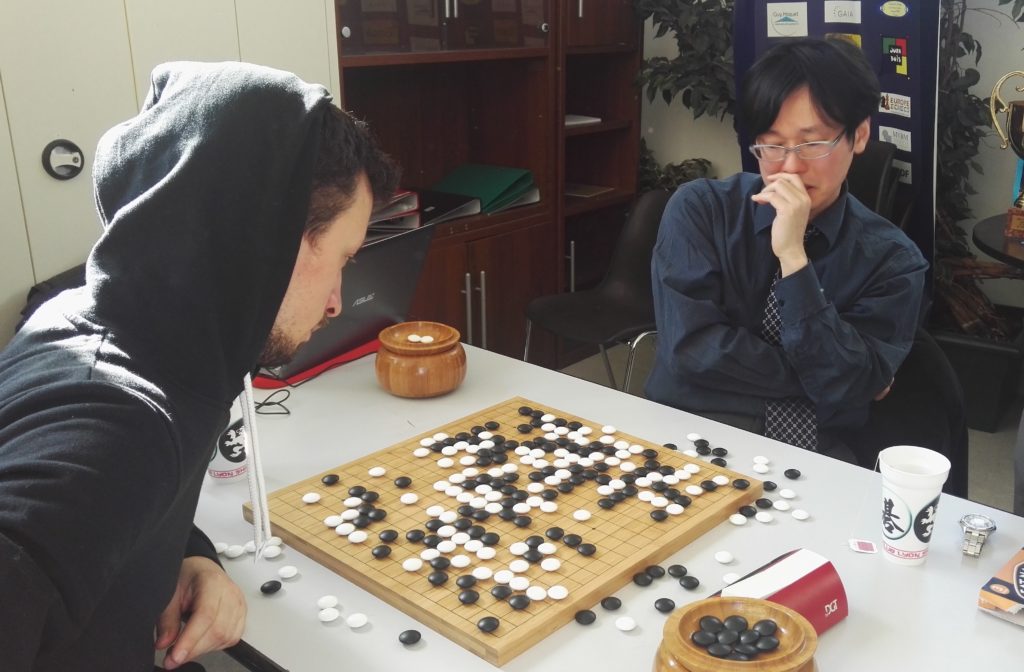 Florent Labouret, 6 dan, French open vice-champion in 2021, is a famous go teacher of the Grenoble Go Club (teaching go at the Grenoble Go School). He is a regular teacher in training camps (summer camp and youth camp) and was also present in the previous Go&Ski Winter Camps.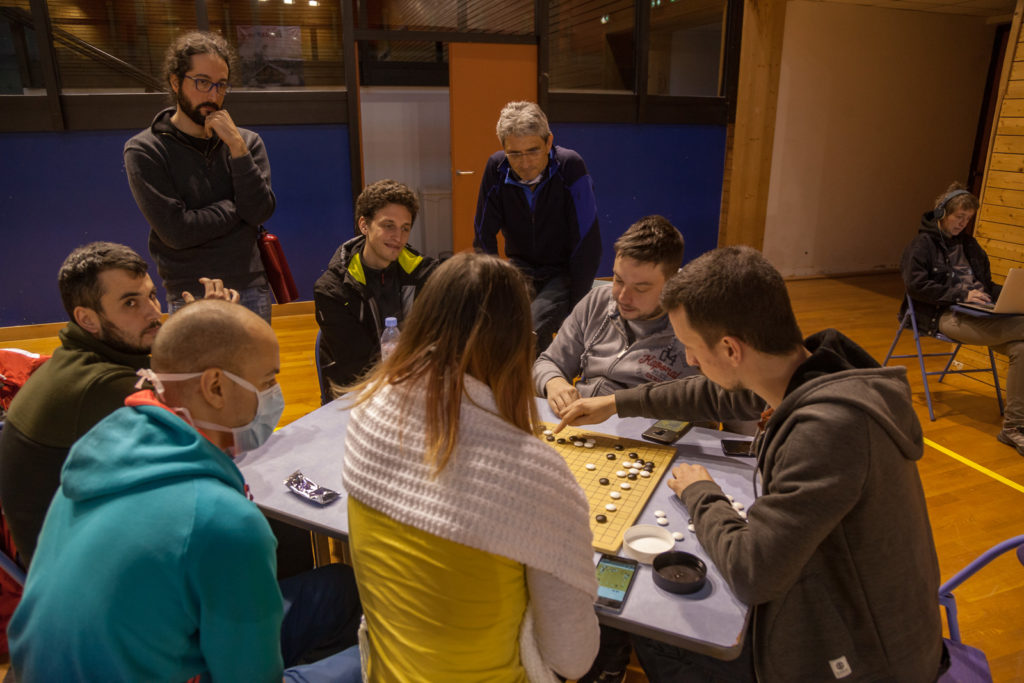 Denis Karadaban, 6 dan, 2020 French champion, is also a famous go teacher of the Grenoble Go Club. He was already present in the previous Go&Ski Winter Camps.
Camille Lévêque, 2 dan, is 2020 female French vice-champion. She teaches go at the École de Go de Grenoble and she loves playing unicolor go!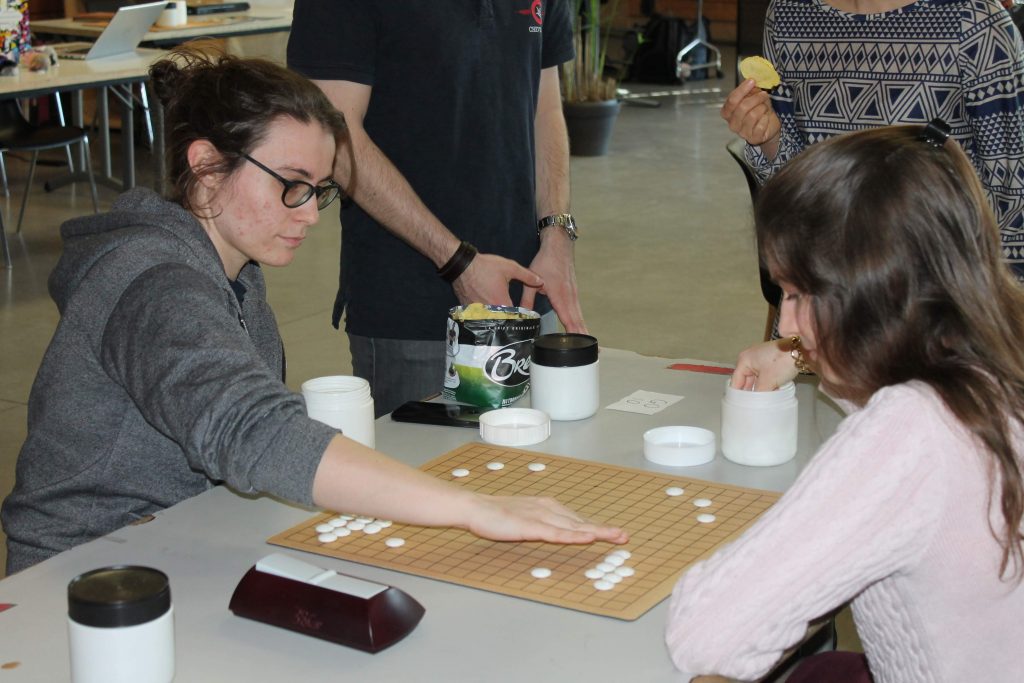 Loïc Lefebvre, 2 dan, go teacher for the École de Go de Grenoble. He is also the Grenoble 2021 champion.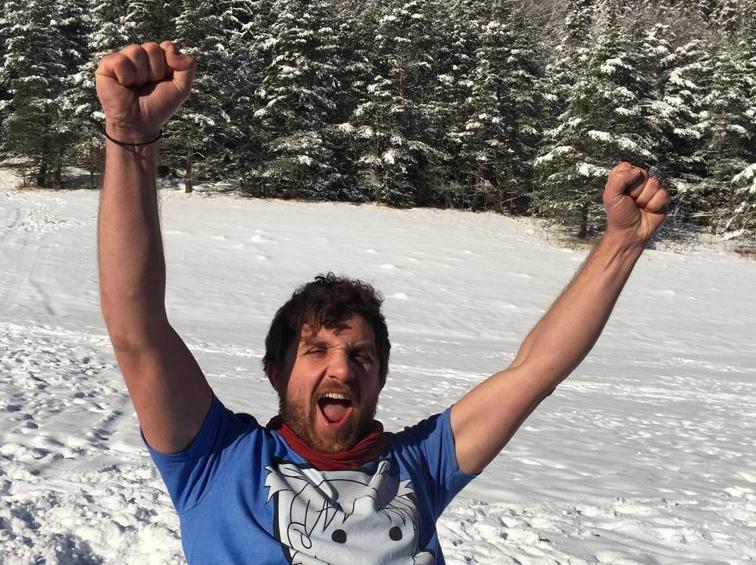 Inseong Hwang, the Grand Master, 8 dan, head of the Yunguseng Dojang. He will only be present 2 days at this Go&Ski Camp but his teaching will be very appreciated as always.