Vaujany is a ski resort built on the slope of the mountain.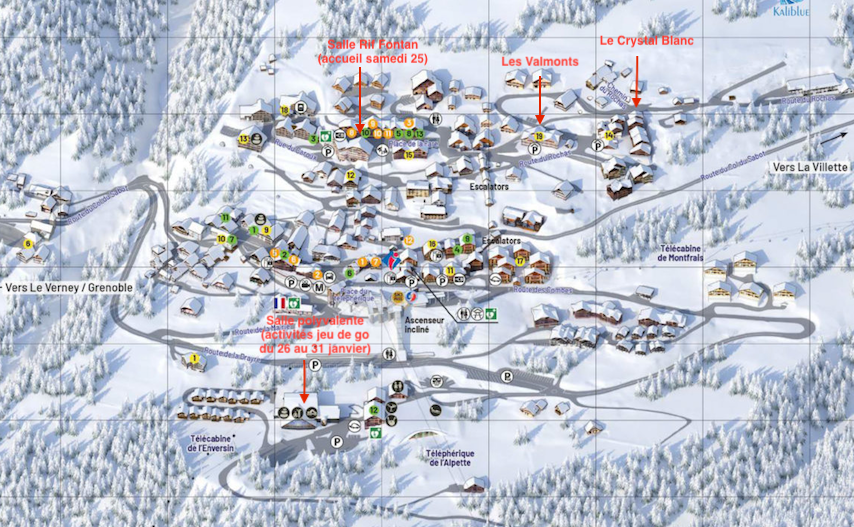 The residences "Le Crystal Blanc" and "Les Valmonts" are at the top of the resort.
The multipurpose hall where the go activities will take place is at the bottom of the resort. It is part of the sport complex, with the ice rink and the swimming pool.
Between the top and the bottom of Vaujany, connections can be made by escalators and lift, covered, in order to avoid to slip in case of snow or ice.
Attention : On Saturday 25 January, we will welcome you in the room "Rif Fontan", close to the square at the top of the resort, from 14:00.
More information and details about the shops and equipments in Vaujany here.
T